We believe in a work environment founded on respect, trust and partnership.
We have chosen to apply a Code of ethics to share a system of values and responsibility, to present in a natural way the fundamental points of our Company.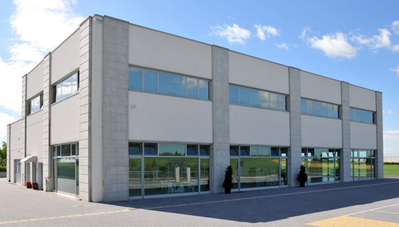 The SALUMIFICIO TRASCINELLI PIETRO S.R.L is situated in Basilicanova, only a few km from Parma, which is famous as the cradle of one of the most famous Italian PDO products in the world: the PARMA HAM.
The Company was founded in 1977 with the initiative of Pietro Trascinelli who's still managing it.
Thanks to his experience, ripened in these years of work, Pietro founded the Company near the old family house. From the very beginning he was sure about the potential of his products.
Initially the Company dealt with the production and curing of ham. Immediately the Company obtained the brand of Producers Association of PDO PARMA HAM, as further proof of the quality of its products.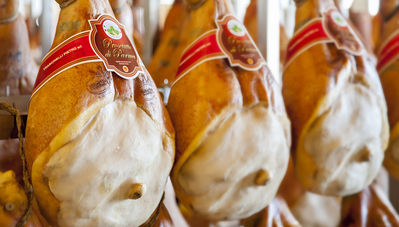 The year 1990 was the year of the business's breakthrough. When the production of PARMA HAM was ceased, the Company began to deal only with the curing and selling of ham. At the same time it began selecting and packaging prepared goods for the food industry, in particular the trim cuts of cured ham and other cured meats.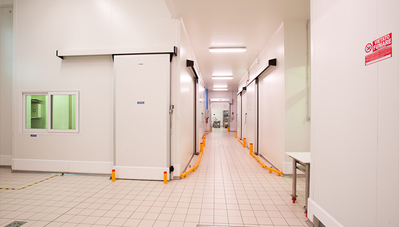 In May 2009 the Company moved to the new Headquarters in Piazza Basilicanova. It's a modern establishment situated in Via Traversetolo.
Our core business involves: Parma and National Ham wholesales as well as the whole range of carefully selected meat and milk based goods destined for the processing industry.